Commissioner Ryan Busted
---
At the City Commission meeting held on 8/13/2018 Commissioner Ryan commented she had received 8,000 pieces of correspondences concerning the OBD, stating the majority of the correspondences was in favor of the OBD, and invited anyone wanting to view the documentation was welcome too. I want to review the documents, all 8,000 and sent a PRR to the City Clerk.
BREAK IN PROCEDURE: For the first time I did not receive a direct response from the City Clerk but dealt directly with Ms. Brooks, Executive Assistant to the Commission.
Ms. Brooks wrote in part " In response to your inquiry, Commissioner Ryan has asked me to follow up with you. Commissioner Ryan will be out of town the remainder of the week and would like to schedule a time next week for you to come into the office and review her files. I will contact you upon her return to coordinate a mutually convenient time."
I did not request a meeting or conversation with Ryan, as any dialog with her was unnecessary. Her vote in favor of the OBD was all the conversation I needed.
The appointment was set for 8/31/18, and what I did not find was 8,000 e-mails supporting the OBD. I did find e-mails and petitions sent to Ryan and the vast majority were against the OBD.
*Support in favor (petition) 650
**Against (2 separate petition's) 4,655
Individual e-mails for 22
Individual e-mails against 253
** City Commission held 9/25/17 a member of the "Preserve WPB Citizens Coalition" presented the city with over 4,200 petitions against the OBD. These petitions were not presented to me in my PRR (Public Records Request) and if not for a concerned citizen I would not have known about them and neither would you. I watched that meeting on the city website to verify what I was told, and you can check it for yourself if in doubt.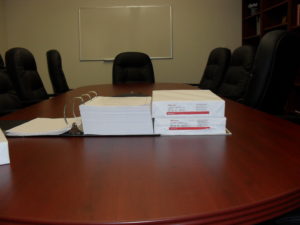 *The large binder I was presented with petitions (650) in favor was discouraging because I didn't want to count hundreds of pages which contained 1 signed petitioner per page. After thinking about it, I went back the next day and set reams of paper(500 sheets per ream) next to the petitions and decided 650 was in the ball park.
Clearview  is a Polling and Research Co. that contacted the city with results from a poll and dated 7/21/17. Not sure I was meant to see this document. Read their letter below.
Correspondence from Ken Himmel, President and Chief Executive Officer of Related to Commissioner Ryan dated 7/23/17. Read the e-mail below.
Commissioner Ryan was far from truthful when she stated she received 8,000 petitions in favor of the OBD and if you listen to the meeting, she spoke on and on like she was trying to justify her vote. News Flash: No one bought it.
And I would like to make a prediction here as far as her announcement she is running for mayor of WPB 2019. Not going to happen, and here is why I believe it wont.
1st. She would have to resign as City Commission to run. She won't give up the power.
2nd. She would want Rick Asnani, President of Cornerstone Solutions to run her campaign, and they are already committed to Commissioner James, also running for mayor, and voted in favor of OBD.
in my opinion Cornerstone Solutions would say and do whatever is necessary to elect their candidate, and are under investigation for their handling of the Materio/ Lambert campaign.  So why did Ryan announce her intention to run?
Around town it's called "Pulling A Moffett" Announce your running for office and the day qualifing ends, pull out of the race, so anyone who wanted to run–to late–to bad.
It worked once, please don't let it work twice. If you believe you would make a good mayoral candidate, would listen to residents and have common sense please consider stepping up. We are represented by college educated teacher's, attorney's, and business folks, who listen to what "staff" recommends. News Flash: We didn't elect "staff" to run our city.  I prefer one with common sense, how about you?
One of my favorite pictures presented again for your viewing pleasure, along with the names.
Lobbyist Lawyer for Related Companies Harvey Oyer (middle), Christina Lambert (bottom) Rick Asnani (left) political consultant for Christina Lambert and Related Companies community outreach, Gopal Rajegowda, (bottom right) Vice President of The Related Companies.