The Jab
Moderna, Pfizer and Johnson and Johnson are the companies that brought us the vaccine. I'm familiar with Johnson and Johnson the company that brought us baby powder in 1894 along with ovarian cancer and thousands of lawsuits due to asbestos being found in their product. J&J internal documents were examined and was found they kept that information from regulators namely the Food and Drug Administration (FDA) and the public.
The FDA is responsible for regulating and approve new prescription drugs before they can be sold to the public which can take many years or a few months. The pharmaceuticals develop, run clinical trials and report findings to the FDA for approval, and according to Johns Hopkins School of Public Health cost of clinical trials for new drug with FDA approval is $19 million dollars. The return on their money is they are making billions on a drug many people can't afford. I am going to introduce readers to The Epoch (pronounced epic) Times with the story below, and ask yourself why 75 years?

"Judge Gives FDA Just Over 8 Months to Produce Pfizer's Safety Data"
"The decision rejects the FDA's request to release the data over what would be 75 years"
"A federal judge on Thursday ordered the U.S. Food and Drug Administration to produce, at a rate of 55,000 pages per month, the documents it relied on to license the Pfizer-BioNTech Covid-19 vaccine"
https://www.theepochtimes.com/judge-gives-fda-just-over-8-months-to-produce-pfizers-safety-data_4198409.html?utm_source=News&utm_campaign=breaking-2022-01-07-1&utm_medium=email&est=LO3rOrXunxPuqAlrGubXONOYhIziZpuMU%2B5VFnpZqF1d%2BvoZ%2BJkzf7AI3%2F2CkQ%3D%3D
The Media
My preference for the news is Channel 25. When a commercial is aired I switch to Channel 12. Both stations have a black woman and white male as co-hosts so I am unsure what station I was on when I heard a story about Children's Car Seats. The story was disturbing and was being told by the woman. When she finished the story the male made a comment about the story, when she interrupted him saying "we are not supposed to comment on the story" His response was "I'm not commenting as a reporter but as a father" If this is the new media, I'm not happy.
As I wrote about switching channels to avoid commercials, my 2 least favorite ones are Drugs & Attorney's, do readers notice many of them are about a particular drug manufactures claim their drug will change your life forever. Now enter the Attorney's and their commercials. Have you been injured by a particular drug, please call—we're here to help. If it's a class action lawsuit, all the better.
While were on the topic of the media the big story for over two years is the Corona Virus and were hearing about it 24/7.
When President Biden and Anthony Fauci, physician-scientist and immunologist serving as the director of the National Institute of Allergy and Infectious Diseases (NIAID) and the Chief Medical Advisor to the President. When they make a statement concerning the virus, the media run with the story, and once again I share a story from The Epoch Times. I have pulled quotes that drew my attention. Please take the time to read the entire story below, there is so much more to it.
"Five-time Emmy award-winning journalist Sharyl Attkisson said she has seen an increased effort to manipulate the public to appreciate censorship and disapprove of journalism. One of the strategies that has been employed is the use of third-party fact-checkers, she said."
"Either they've been co-opted, in many instances, or created for the purpose of distributing narratives and propaganda," said Attkisson. "This is all part of a very well-funded, well-organized landscape that dictates and slants the information they want us to have."
"The pushback came to be more about keeping a story from airing or keeping a study from being reported on the news, not just giving the other side, not just making sure it was accurately reported," she said of pharmaceutical company stories she was covering at the time."
"For her book "Smear" she interviewed people who work to spread misinformation and propaganda with the goal of confusing the public. "And they explained to me that, if they do nothing more than confuse the information landscape, maybe you don't totally buy what they say, but they've done enough to make you not sure of anything."
"Attkisson criticized large news outlets for being a "mouthpiece" of the government or other special interest groups instead of challenging them or holding them accountable, particularly as it relates to the pandemic."
https://www.theepochtimes.com/fact-checkers-are-used-to-confuse-the-public-sharyl-attkisson_4221169.html?utm_source=Morningbrief&utm_campaign=mb-2022-01-24&utm_medium=email&est=L%2FN6oUBHxNC7vL5f%2Bzv6kTs5iRWrNspT1bbv%2BA0UJzeErZhUPo2Yn1WWzEWtLA%3D%3D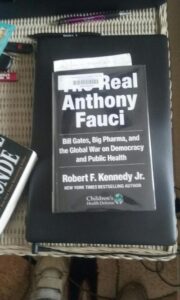 In closing I would like to recommend a book written by Robert F. Kennedy Jr. titled "The Real Doctor Fauci"and he included Bill Gates, Big Pharma, and the Global War on Democracy and Public Health. It's 449 pages of one bombshell after another, and in my opinion should be mandatory reading for high school students.

Attkisson and Kennedy getting the word out. My kind of hero's.

The end
It started with former Mayor Lois Frankel, and former Mayor Jeri Muoio kept the program going for 8 years. They divided the City into 3 separate areas, the Northend, Southend and the Western Communities. The meetings were posted on the City's website, and automatically sent to residents along with Cancellations.
The Northend meetings were held monthly, Southend held by-monthly and the Western Communities quarterly. All meetings were held at City Hall in the Flagler Room, and was attended by the Mayor, City Administrator, Police Chief, City Commissioner of their district, and heads of other departments.
The purpose of the meetings was to hear the concerns of residents living in their particular area. I attended many of the Northend meetings and was joined by other residents concerned with the crime rate, who spoke up and asked questions which was answered by city staff. In other words the City was listening and paying attention, and it was comforting to the Northend citizens who took the time to attend and many of the same faces appeared at the monthly meetings.
Mayor Keith James was elected and the meetings continued for a few months and then abruptly ended when at the last Northend Neighborhood meeting James stated he couldn't see the value of these monthly meetings, and would replace meetings with a new program.
Below was taken from the City website, and I encourage readers to read Ms. David's responsibilities and what was expected of her.
"On June 21, 2019 James announced that Tiffany L. David, AICP joined the City of West Palm Beach as Director of the "Mayor's Neighborhoods First Initiative and Advisory Group."
No mention is made about her working on the James campaign.
https://www.wpb.org/our-city/mayor-s-office/mayor-s-neighborhoods-first-initiative
Did the new program established to replace the Northend Monthly meetings do a better job of bringing residents and the City together? You decide! Below are excerpts from a WPB Watch story posted in Nov. 2019, 5 months after Ms. David was appointed to her new position. Entire story can be read below.
"The Northwood Shores Neighborhood Association invited Ms. David to visit and see for herself the problems they are having and also the problems that will happen in the future if the city moves forward with their asinine plans to convert the Broadway Corridor from 4 lanes to two. Ms. David had put them off for months with one excuse after another.
Finally she made an appearance with Assistant Director Armando Fana who according to Mr. Flick, Mr. Fana paid attention to everything that was said, asked the right questions, and was a true professional.
Ms. David on the other hand appeared not to be able to focus, and spent too much time on her phone. Not respectful. I would take it as what you have to say isn't important enough for me to listen or pay attention.
The North End Coalition of Neighborhoods (NCON) held a meeting last Saturday and the city invitees included James, Deputy Chief Morris, Jose Tagle and Tiffany David.
I spoke with Carl Flick for an update and he said all the speakers did an excellent job and James was outstanding telling the neighborhood the city's plans for North Flagler and other North End needs. James was pressed for time and introduced Ms. David and told a crowd of 80 people she would introduce herself and answer questions they may have.
Well 15 minutes after James left, so did Ms. David. Mr. Flick immediately texted her and asked her not to leave, she was the next speaker. She didn't respond."
https://wpbwatch.com/2019/11/are-city-commissioners-expecting-to-much/
Now I'm receiving invitations to attend meetings held by the police. Below is the schedule for the Southend, Commissioner Lambert's district, who sent out the notice to a few residents.
"The City of West Palm Beach Chief of Police and Police Department are organizing bi-monthly meetings in each city district.
Residents and business owners are encouraged to attend to voice their concerns and hear directly from our Chief and our local officers. At the meeting, we will be reviewing actionable steps and solutions to address safety concerns in our neighborhoods and businesses south of Okeechobee Blvd. At each meeting, we will receive an update on concerns raised at previous meetings in order to track progress.
The meetings will occur at 6PM on the 3rd Wednesday of every other month beginning January 19, 2022. On January 19, the meeting will take place at the South Florida Science Center STEM building at 4801 Dreher Trail North.
Please see below the list of upcoming meetings and mark your calendar.
MEETING DATES: January 19, 2022, March 16, 2022, May 18, 2022,July 20, 2022, September 21, 2022, November 16, 2022
*Dates may be subject to change due to holidays and other events."
The notice above was received by a resident who forwarded it to another friend, who in turn emailed Commissioner Fox who responded with an answer below.
"As to your question, the West Palm Beach Police Department will be hosting the Downtown Police Chief's meetings in their community room at 600 Banyan Blvd on the 3rd Wednesday every other month at 6 pm. The dates for 2022 are below. There's not really an email list but I will try to remind people when we get closer to the next one in February. Let me know if you have any additional questions.
Best, Christy
2/16/22,  4/20/22,  6/15/22,  8/17/22,  10/19/22,  12/21/22
Christy Fox WPB City Commissioner, District 3
The Palm Beach Post has tracked homicides in Palm Beach County in an online database since 2009. Its findings for 2021 include:
West Palm Beach had 22 homicides, the most of any municipality. Read the story below.
https://www.palmbeachpost.com/story/news/crime/2022/01/10/homicides-palm-beach-county-total-109-during-2021-most-since-2015/9105495002/?utm_source=palmbeachpost-Afternoon%20Update&utm_medium=email&utm_campaign=baseline&utm_term=hero&utm_content=FLORIDA-PALMBEACHPOST-NLETTER19
My Opinion
Commissioners Fox & Lambert you should not be responsible for reminding people of the upcoming meetings. They should be posted on the City's website as previously done, and that makes it the responsibility of residents who wish to attend.
"Dates may be subject to change due to holidays and other events." Cancelled meetings should be sent out by the city. If a resident drives to a meeting, only to find it's been cancelled do you think they will return? Trust now has to be re-built between Police and Residents.
If you want this to be successful help the police make it so.
Meetings should be held at City Hall where parking wont be a problem.
The Northend, where most of the crime is committed, should be held monthly as residents are concerned frightened to death with 22 homicides in 2021.
The meeting dates listed above are not posted on the City website, so who's to know there is such meetings, let alone attend.
The end.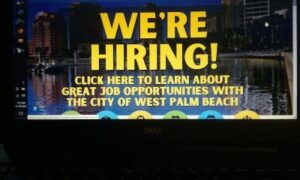 My comments in italic.
Mark A. Parks, Jr.  CFO (Chief Financial Officer) MBA (Master of Business Administration) CGFO (Certified Government Finance Officer) CPA (Certified Public Accountant)
Chief Financial Officer City of West Palm Beach Feb 2015 – Aug 2021   6 years 7 month, employed by the city.
What does a city CFO do? Chief Financial Officer (CFO) DEFINITION: "The Chief Financial Officer serves under the administrative direction of the city administrator. The CFO is responsible for planning, organizing, and directing budgeting, accounting, auditing and financial reporting functions of the city."
Former Mayor Jeri Muoio was responsible for bringing Mr. Parks to the City in Feb. 2015 where he was our CFO for over 6 years, always presented the annual, balanced budget to the Commissioners, and never once did it on the backs of City Employees. Things change:
West Palm Beach places its CFO on administrative leave as budget process begins.
8/3/2021 "West Palm Beach's chief financial officer has been place on administrative leave pending a management and operational review, leaving the city without its top accounting expert as the annual budget process kicks into high gear".
"Multiple sources told The Palm Beach Post that the CFO, Mark A. Parks Jr., was escorted by security out of City Hall on Tuesday."
"The city is crafting its fiscal year 2022 budget, a process where, in most municipal governments, the chief financial officer is heavily involved."
https://www.palmbeachpost.com/story/news/local/westpb/2021/08/06/west-palm-beach-cfo-mark-parks-placed-administrative-leave/5487015001/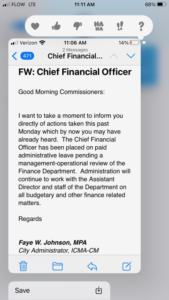 Mr. Parks was never placed on administrative leave, you don't have security walk you out the door unless you've been fired.  See text from Johnson to City Commissioners, as she misled the City Commissioners once again. Double click text to enlarge.
I never witnessed Mr. Parks give a presentation on the 2022 budget, but Ms. Johnson was front and center with her ideas to have a balanced budget on the backs of city employee, with lay offs and furloughs until commissioners and residents spoke up.
"An earlier iteration of the budget called for 30% cuts to the Mandel Public Library and the Parks and Recreation Department. That meant the library would lose 12.5 full-time positions and 12 "on-call" pages. parks stood to lose 36 full-time workers. Members of the public, citing the importance of those public resources, urged the city to back off those cuts." .
"Under a new proposal, presented to commissioners Monday by City Administrator Faye Johnson, the library instead would lose one full-timer and seven pages, while the parks department would loose about 11 full-timers and five on-call part-timers."
"But other cuts would have to be spread among various city departments to make up for that, Johnson said. In all, 48 positions would have to go, including five layoffs and 43 vacant positions that would go unfilled."
"She said the administration might have to come back to the commission for more cuts part-way through the fiscal year, if the budget crunch worsens."      With James and Johnson in charge it will worsen.
The City found another way around the layoffs and furloughs when I learned 275 employees resigned their positions, knowing they had bonuses due between $2,500.00 & $3,800.00 from the Federal Government. When I questioned a few former employees, the response I received was working for the city had become hostile, another said toxic working conditions.
https://www.palmbeachpost.com/story/news/2020/08/26/west-palm-backs-off-proposed-slashes-library-and-park-staffs/5634469002/
Dr. Philip C. Harris Assistant to the City Administrator:   Reads in part.

Assists the City Administrator in the annual budget preparation and presentation Here is what City Commissioners and residents didn't know, and what Mayor James and City Administrator Johnson did to insure Mr. Harris was hired. James declared a "STATE OF EMERGENCY" so Commissioners wouldn't vote on his employment and salary, a shoo-in for Harris.
"STATE OF EMERGENCY When normal operations of City departments are suspended or interrupted due to a declaration by the Mayor that a state of emergency exists, all employees will be deemed critical by the City. For the preparation and/or continuation of emergency operations or for special work detail, employees deemed necessary shall be required to work. This is a condition of employment."
Dr Harris The City's pay scale salary for level GM17. "Min. $121,330.00 Mid. $151,663.00 Max. $181,995.00. Harris receives a starting salary of $152,000." (Mid. Level)
Monday, May 24, 2021 "West Palm Beach Mayor Keith A. James is pleased to announce the selection of Dr. Philip C. Harris for the position of Assistant to the City Administrator."
"Dr. Harris holds a Bachelor of Arts in Communication degree from the University of South Florida and a Master and Doctor of Business Administration degree from Argosy University."
"On February 27, 2019, the US Department of Education stated that they were cutting off federal funding to Argosy University. According to Inside Higher Education, "The Education Department said that the roughly 8,800 students enrolled at Argosy campuses could seek to transfer their credits elsewhere or apply for loan cancellation in the event their campus shuts down."
All Argosy campuses were officially closed on March 8, 2019″
There are 3 job openings according to the recent Organizational Chart.
WPB Organizational Chart 12-13-2021
WPB Utilities Director, Poonam Kalkat's last day was 12/3/2021 when her position was sacrificed over the City's contaminated drinking water, that residents learned 8 days after the fact.
Chief Financial Officer, Mark Parks Jr. last day was 8/3/2021 when he was escorted from City Hall per orders of Faye Johnson. In my opinion Mr. Parks was removed either because he disagreed with Johnson's idea of how to balance the budget or room was needed for Harris.
Director of Human Resources, Jose-Luis Rodriguez was promoted to Assistant City Administrator, which left his former position open.

The end
What is the population of West Palm Beach Florida 2017 106,805
What is the population of West Palm Beach Florida 2020 117,415 West Palm Beach is the 17th most populated city in the state of Florida out of 919 cities.
10,610 new residents in just 3 years. WPB is on the move and moving quickly.
11 Reasons Why People Are Moving to West Palm Beach
(1) Great Job Market (2) No State Income Tax (3) The Beaches (4) A Growing Arts and Culture Scene (5) Rosemary Square (6) Big But Not Too Big (7) Beautiful Natural Areas (8) An International Airport (9) It's a Golfer's Paradise (10) Great Restaurants (11) Travel to the Islands
"These are some of the reasons that people have decided to make West Palm Beach their home. Once famous for all the ex-New Yorker's, West Palm Beach now is attracting people from across the country, with plenty of natives also staying and helping create one of the best cities in Florida." Read the story below.
https://greekmoving.com/11-reasons-why-people-are-moving-to-west-palm-beach/
You only have to look at the skyline to see how WPB has grown, with thousands of class A office space and new luxury apartments already built and hundreds more in the making. Look at the new Bristol where apartments sell for many millions of dollars.
WEST PALM BEACH, Fla. (CBS12) —" West Palm Beach Fire Rescue responded to a record-breaking 30,000 calls this year, an increase of nearly 3,000 emergencies from the previous year.
30,000 calls for our fire department is an exhaustive amount of calls," Jayson French, President West Palm Beach Association of Firefighters said in an interview with CBS12 News. "It still takes a toll on you physically and mentally.
French says the increase in calls was fueled by the city's rapid growth, and made worse by the pandemic.
Meanwhile, the increase in calls comes as French says West Palm Beach Fire Rescue is short on first responders and facing cuts to the overtime budget, which is used to fill openings for rescuers who take time off or call out sick and to temporarily staff positions that have not yet been filled.
The City of West Palm Beach confirms that the department's overtime budget was slashed in half, from $2,723,000 during the 2020-21 budget to $1,057,000 in the new 2021-22 budget."
https://cbs12.com/news/local/firefighters-talk-record-breaking-year-pay-raises-and-budget-cuts-west-palm-beach-overtime-fire-rescue
New safety worries following recent spike in West Palm Beach homicides.
WEST PALM BEACH, Fla. — The mayor of West Palm Beach and police are speaking about a recent string of fatal shootings in the city.
"Since the weekend, there have been two shootings that have left three dead.
One of the victims was a 16-year-old girl, who police said was an innocent bystander when she was gunned down Friday night at Spruce Avenue and 17th Street.
A separate shooting also occurred last Wednesday, killing a 17-year-old boy and injuring a 16-year-old.
Even one is too many. We continue and work and talk with the police chief, incorporating as many policy changes as possible and increasing our community policing efforts," James said.
West Palm Beach police said this year has now seen 21 homicides, compared to 17 last year."
https://www.wptv.com/news/region-c-palm-beach-county/west-palm-beach/gunman-sought-after-16-year-old-girl-fatally-shot-in-west-palm-beach
Now lets use our common sense.
I attended both the Police and Firefighters negotiations held in 2020, between the union, Mayor James and City Administrator Faye Johnson and was shocked to hear the city declare an impasse in the talks. It took a Special Magistrate to bring our first responders from the bottom of the heap to making a decent wage to keep us safe.
The City's constant complaint was overtime. I understand the overtime situation.
Both the Police and Firefighters are seriously understaffed, and more hiring should be at the forefront, but it's not happening in either department.
The City is growing which is why I gave readers the information above.
In 3 years we have 10,610 new residents and still growing. How can the City justify the same amount of first responder's it had years ago?
A first responder calls in sick, goes on vacation, is injured on the job, retires or moves away, the shift must be covered. By who?  Here's where the overtime comes in.
Your suffering a heart attack or you wake up in the middle of the night and realize some stranger is attempting to break in, or God forbid he's already in your home. What do you do? You call 911 seeking help, hoping they reach you in time.
Do you ever think the people helping you are exhausted from working overtime and a mistake may be made?
All these first class offices and apartments how comfortable are the residents reading about the murders happening right under their noses. How soon before people start the migration to safer shores?
City Administrators must take immediate steps to insure that first Responders are fully staffed. Until personnel is hired and trained, the focus must be on safety. Overtime is a must.
Streamline the budget without cutting overtime for first responders.
The end
Old Northwood Neighborhood Association members (Jerry Shields, Matt Chambers and Louise Stoney) received information one of our police officers was in need of help and didn't waste any time jumping into action and in a short amount of time organized a fund raiser for Officer Sarah Burgoon-Yoos, who is home from the hospital and recuperating. Two messages from Sarah can be read below.
I find her son, Cade's medical condition heartbreaking.
Money was donated to purchase the appetizer's, food, and drinks and Old Northwood residents prepared it all, with all proceeds going toward the Fund Raiser.
Residents busy with Christmas shopping took the time to drive to the Fund Raiser and drop off a check for the family.
From: Sarah Yoos <SBurgoon@wpb.org>
Sent: Monday, December 13, 2021 6:50 PM
To: Richard Morris <RMorris@wpb.org>; Police Dept <PoliceDept@wpb.org>; Police All Sworn <Police_All_Sworn@wpb.org>
Subject: RE: Fund Raiser for Officer Yoos/ Sgt. Yoos and family.
"I would like to start by thanking everyone for all the calls, texts, and prayers we have received.
My son Cade is 16 and started to develop jaw pain a few months ago. After a visit to the dentist, it was believed the pain was from his wisdom teeth growing in and although he was uncomfortable it was a non-emergency. Just before Thanksgiving he had his pre-op appointment with his oral surgeon for the removal of his wisdom teeth. During this appointment a large mass was discovered in his jaw and cheek bone. The following day he was in CT scan and surgery to biopsy and relieve some of the pressure from the mass which at this point was causing him unbearable pain.
The week after Thanksgiving we received the results that the mass is a non-cancerous (thank God) yet very aggressive tumor called a Ameloblastoma. Due to the unfortunate misdiagnosis the tumor was left to destroy a large portion of his jaw and cheek bone.
We are in the beginning phase of his medical journey which seems to change daily. What we do know is he will have another surgery to remove the tumor and bone surrounding it, and a titanium plate inserted. Followed by bone grafts, the removal of teeth, and eventually plastic surgery to repair the facial distortion that will occur.
Thank you again for all the love and concern."
Sarah Yoos
Text Thank you note read Saturday at fundraiser
"I am truly heartbroken I am unable to attend tonight, but so incredibly filled with love. I cannot begin to express how much this means to me and my family. To be supported by such an amazing community is an honor!!
My son is strong, he has a very long road ahead of him, but I know he is a fighter and will get through this.
To say I am blessed to have a community full of people I truly feel to be family is an amazing gift!!
So thank you from the bottom of my heart."
You have to love it when a community comes together for one of their own. Thank you to all who assisted in making this event the success it was.
I saved the best for last! With very little time to organize the event, and get the word out, over $10,000.00 dollars was raised for the family. Good job WPB.
The end
I attended the PBC School Board 12/15/2021 for one reason. The School Board is attempting to limit speaker's voices. Many parents attend these meetings, and speak on issues that affect their children's education, hoping for relief from School Board Members, that seldom come according to the parents, so they continue to appear and speak up over and over again and I listened to a child tell how he is bullied in school.
As I listened to parents many spoke with passion and a couple of people I could hear anger in their voices, and definitely related to them. I have appeared at every WPB City Commission meeting and have commented many times and when the people elected to make change look at you glassy eyed watching the clock to see your time run down. What to do?  Repeat and do over.
What the board is attempting to do.
When many parents show up and each speak for 3 minutes that extends the meeting for hours and the board finds that unacceptable, so they want to limit public comment to one hour and each speaker is allowed 6 minutes, meaning 10 parents will be chosen to speak. Out of 10 speakers I can't help but wonder how many of them will be "friends" of the board who speak their praises with pats on the back. Also, no speaker can mention a board member by name. Below is what I read at the board meeting.
"Full disclosure, I don't have children or grandchildren in school. I don't have children. I am concerned about the Palm Beach Co. School Board examining new rules for school board meetings.
I sent an email on 12/5/2021 @ 9:32 AM to all 7 School Board Members. It was a test.
"I wish to attend the school board meeting on 12/15/2021 and be allowed to make a public comment. Please confirm request received."
School Board Member Alexandria Ayala responded to my email at 9:32AM. Don't get any better than that. I want to feel free to make that comment and let her know I appreciated her quick response and allow those present to also appreciate her, while telling the other 6 board members I didn't appreciate being ignored without actually mentioning it.
I also want to be able to say I am a strong believer in term limits and in my opinion, Ms. Robinson first elected in 2000 with 21 years on the board and up for re-election in 2022 has put her time in and should consider retirement.
I cancelled dinner with a friend to attend this meeting, drove to the meeting, and waited patiently to have my opinion heard and considered.
Please think where your decision will take us. If you successfully pass this other government officials will follow suit, and attempt to stifle residents. If you don't agree with what I say, that is your right, and if I don't agree with your decisions, that is my right also. It is also my right according to the First Amendment which allows me the freedom to speak my mind to elected officials.
Listening to these parents speak up I now fully understand the old saying "beware of coming between momma & pappa bear and their cubs."
If they do pass these new rules, I am certain lawsuits will follow, and defending the lawsuit tax money will be used, taking even more dollars from schools already running on a shoestring.
I must end on this note. With the exception of 2 school board members, all removed their mask, and every word spoken could be heard and understood. My old ears appreciated the gesture. Thank you!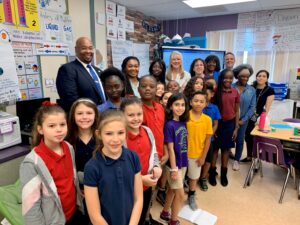 I'm looking at our future.
The end!
Her name is Sarah Burgoon and she is married to Sgt. Yoos, who oversees the WPB K9 unit.
Sara and her husband are two cops we have watching over us, and now they need our help.
"An officer of our local police department, Sarah Burgoon, is currently home recovering from surgery and just learned that her child was diagnosed with serious and rare health issues which will require multiple surgeries. With these two unforeseen medical issues, the family is struggling financially. Many of you know Sarah. She has been deeply involved in crime prevention in the North End and was our local Community Response Officer for several years.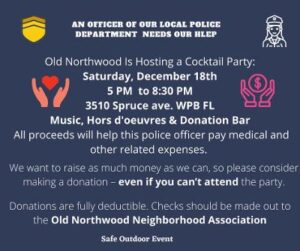 Old Northwood wants to step up and support Sarah by sponsoring a fundraiser. We are planning a cocktail party at the Clubhouse 3510 Spruce Street, Old Northwood, West Palm Beach on Saturday, December 18th from 5 PM to 8:30 PM. All proceeds will help this police officer pay medical and other related expenses.
We want to raise as much money as we can, so please consider making a donation – even if you can't attend the party. So far we have raised a total of $2,500 from three anonymous donors. Let's knock this out of the park and show our local police officers how much we value what they do!"   Double click to enlarge picture.
Old Northwood Neighborhood Association is very much involved in the community and are in the process of purchasing toys for children to insure every child has a toy for Christmas.
If you are unable to attend please consider sending check to Gerald Shields, 423 26th Street, West Palm Beach, 33407. Checks should be made out to Old Northwood Neighborhood Association, and under memo please write Donation Sara Burgoon.
Donations are fully deductible. Old Northwood Neighborhood Association is a 501(c)3 and their Tax ID (EIN) 650343770.
Best,
Jerry Shields
Matt Chambers
Louise Stoney
The end.
Dates are very important to the story
April 4, 2021 James is interviewed by 60 Minutes, and below are the hi-lights, and video can be seen below. Sound on Please.
60 Minutes reporter, Sharyn Alfonsi: "You were ready in West Palm Beach for the vaccine?"
Keith James: "Absolutely. And I even put my signature on the letter to let the governor and the county know that we were ready, willing and able."
James told us after he and other mayors complained about the town of Palm Beach getting the 1,000 doses, the county's health director took the blame, calling it a "miscommunication."
Keith James: "Listen, the county health director has fallen on the sword on that and said it was her bad. Her organization's bad. They made a mistake. But isn't it funny that these mistakes only happen in communities that have that kind of wealth? They didn't make a mistake and send a thousand doses to the poorest communities in our county?"
In West Palm Beach, Mayor James says he was still trying to secure vaccines for his town's firefighters when he learned that at a nursing home in town, some board members and their wealthy pals got vaccinated. Even though those doses were only supposed to be given to elderly residents and staff.
Keith James: People were saying, "Listen, this is a resource and I know it's out there and I'm gonna use whatever leverage I have to get that resource." There were no rules.
Mayor James is among a number of community leaders who say the state's vaccination rollout has favored the wealthy."
See and hear the interview here, with just enough disgust and indignation in James voice and on his face. Sound on please.
James blast state & county on vaccine dist.
I watched 60 Minutes that Sunday night and was shocked to see James on the program being interviewed and recalled favoritism being shown to Andros Isle residents, where James calls home, and 36 days before 60 Minutes interview.
2/27/2021  Ms. Shalonda Warren managed to sponsor a Carona Virus testing sight in Andros Isle, which is located in District 4, and she was running for Commissioner in District 2. The message to residents read:
Sponsored by Shalonda Warren, a candidate for WPB City Commission.
Free testing for Andros Isle residents only. (proof of residency required)
9:00 AM to 1:00 PM Appointment required. Read the WPB Watch story below.
https://wpbwatch.com/2021/04/60-minutes-vs-florida/
I received a phone call from a resident asking if I was aware of the City issuing the Covid-Vaccine to the residents of the Bristol Condominium and placed a PRR with the City Clerk for information. The Bristol sells apartments between $5.2 million, and one resident paid $42.6 million for an entire floor, combining two units at the top of the complex. Read what units are selling for below.
https://www.bexrealty.com/Florida/West-Palm-Beach/Downtown-West-Palm-Beach/The-Bristol/
11/23/2021 My PRR (Public Records Report) was sent to the City.
"On Jan. 20, 2021 WPB Fire Dept. issued the covid vaccine to residents of the Bristol Waterfront Condominium located at 1100 S. Flagler Drive.
I am requesting all records pertaining to the distribution of the vaccine such as:
The age of the recipients?
Official place of residency?
The name's of the Fire Fighters who issued the vaccine to the residents?
Who directed the vaccine be issued?
How many doses were issued?
Thank you,
Sandy Matkivich"
I received a response from the City with an invoice for $59.82, and knew the tip was credible.
Dec 7, 2021 2 weeks later I received my PRR and missing were Who directed the vaccine be issued? How many doses were issued?
1/20/21 WPB Fire Dept. issued the covid vaccine to residents of the Bristol 74 days before the 60 Minutes interview.
I refuse to continue asking for the records the City wont release, and residents are aware the City is run by two people, Mayor Keith James, and City Administrator Faye Johnson, so we know "Who directed the vaccine be issued?
When you view the PRR below you will see many pages, most are useless. Here is what I am asking readers pay attention too.
First Page is the WPB Fire Dept. (ics Form 214 Version 2)
Three Fire Fighters/Paramedics were dispatched to the Bristol to administer the vaccine from 8:30AM – 12:30PM. I don't know if other wealthy, or connected residents were invited to the Bristol, but 3 paramedics spent 4 hours issuing the vaccine. Honestly I don't care if 10 or 1,000 doses were administered, James did exactly what he accused the State and County of doing "rollout has favored the wealthy"
The next 8 pages (actually 4 pages sent twice) and in no particular order I call your attention to page 3 where it states on 3 lines, vaccine dispensing–Bristol, can be found near the bottom of the page, left hand side.
5 pages "Paramedic Vaccination Agreement" City Forms (Blank)
2 pages "Covid-19 Vaccine Screening" City Forms (Blank)
I imagine the City wanted me to feel better about spending $59.82. I don't, and the City legally robbed me, but it was worth it if it opens the eyes of voters when the time comes to elect a new mayor.
This may be my last story before Christmas, but you never know what I might be told to peak my interest, after all this story remained hidden for almost a year.
In closing a very Merry Christmas to WPB Watch readers, and all I want for Christmas is this story to end up in Governor DeSantis mailbox. HO HO HO.
The end
I attended the City Commission Meeting on 11/29/2021 and Mayor James had me removed from City Hall by the police. My side of the story!
I addressed two issues on the Consent Calendar, and as always spoke my mind.
6.4. "Resolution No. 296-21 approving a Conditional Settlement Agreement
totaling $83,600 in the matter of Rosa Williams, Gary Frashaw, and
Thomas Hyland v. City of West Palm Beach.They contest the constitutional validity of portions of the City's panhandling Ordinances."
I witnessed that meeting when the Commissioners passed the Ordinances concerning Panhandling and the Homeless. Two Commissioners, Neering and Ryles opposed sections of the Ordinances, and the City removed sections of it. I mention Neering and Ryles for a reason which will become evident as you read the story.
6.9." Resolution No. 316-21 amending the City's Salary Plan for FY 2021-22 by creating the job classification of Internal Audit Manager; and Resolution No. 315-21(F) amending the FTE budget for the Internal Auditor's Office."
The IA (Internal Auditor) department has gone from 5-6 employees to 1 and the Chief Internal Auditors. Two people to audit the entire City.
Why I was removed!
At the start of the meeting I had a coughing fit due to my mouth being absolutely dry, and my bad smoking habit didn't help. I knew I needed water, but hoped it would pass. It didn't.
A police officer sent me a text at 5:18 with a message "Is it possible for you to come to the back a quick moment please?" My phone is always turned off at meetings, and I didn't feel a vibration, didn't read his message.
I walked out of chambers and headed for the water cooler, when the officer who sent me the text believed I was responding to it. He asked me to please put my mask on, and I told him I would as soon as the Mayor put his mask on. When walking back the officer was joined by a staff member who also requested I put my mask on. I repeated my previous message.
I returned to the chamber and at 46:57 James spoke and in part said "We have a clear and distinct mass mandate if your in chambers you are to be wearing a mask"
He then said he saw one person not wearing a mask, (me) He should have looked to his left and he would have seen his City Administrator, Faye Johnson was mask less until he gave this little speech, and her mask suddenly appeared, and asked his officers to remove me.
He said I could stay if I wore a mask. I stood and pulled my mask from my pocket and said I would put my mask on as soon as he put his on. James: "your out of order", called for his officers and had me removed.
Full disclosure. While being removed I turned back and said " James your a Son of a Bitch." Am I sorry, absolutely not. James sits on the Dias and has never worn a mask. Good for the Goose -good for the Gander.
At 1:24:37 into the meeting James felt it necessary to make the following statement, which I never heard because I was gone, but question why he was compelled to explain himself.
"She was contacted privately several times and asked to put on the mask, and she absolutely refused to do so. I don't want you to think that was a spontaneous eruption on my part. We tried to work with her but she blatantly refused to put on the mask and that is unacceptable"
Not true, I said I would put my mask on when he did.
City's Civility and Decorum Statement reads in part:
"The City of West Palm Beach is committed to civility and decorum by its officials, employees and members of the public who attend this meeting."
"Public comment shall be addressed to the City Commission as a whole and not to any individual on the dais or in the audience."
Meaning you cannot mention a Commissioner by name, it could have you removed from the meeting. Here is what I witnessed.
A few years ago a resident walked to the podium and started addressing a Commissioner by name when she was interrupted by the former Mayor and was told she mentioned a Commissioner by name and a vote would be taken to have her removed.
Apparently a vote of at least 3 Commissioners are needed to remove a resident, and when the Mayor requested a vote, not one voted to remove, and the resident was allowed to finish her statement.
Mayor James did not call for a vote to have me removed.
WPB Watch has 5-7 attorneys who receive it and if anyone has a desire to sue the City they have me as a plaintiff, and if you win I don't want a penny of the award, you win, you keep 100%. It's not the money, it's the principal.
Commissioners Corey Neering and Richard Ryles, 2 commissioner's were up for re-election when they made the decision not to run again. Recently Commissioner Kelly Shoaf made the decision not to seek re-election.
What is going on when 3 Commissioners decide they've had enough under the rule of Mayor Keith James?
Final City Commission meeting held 11/29/2021 can be seen/heard below.
https://www.youtube.com/watch?v=ezP5wXqYitY
The end
Please read to the bottom of the page, surprise waiting!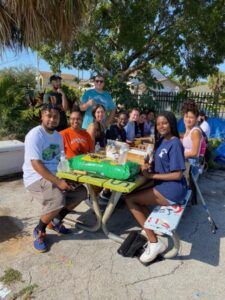 This will be the last story on Henrietta Farms as Mr. Bosley has removed all equipment from the acre and a half piece of land the City leased to him seven years ago which allowed him to grow fresh fruits and vegetables in an effort to feed the poorest of the poor in the neighborhood. This picture of people hurt by the closing.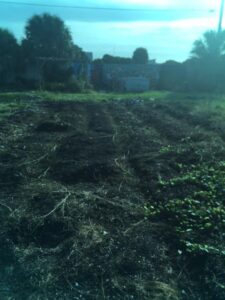 Below are excerpts from an editorial from the PB Post. Entire story can be read below.
"Find urban farm a new home" | Editorial
"Sadly the city, by executive authority of Mayor Keith James, has given urban farmer Stewart Bosley a couple of weeks to clear out."
"The city chose not to renew the lease to explore other opportunities and land purposes that will address other long-standing, critical needs in the city," said a statement from the Mayor's Office. The city sees the acre and a half as a potential site for housing for downtown workers, or for transitional apartments for the homeless. It's considering other possible sites for a community garden."
The farm is closed Nov.2021 and the picture shows whats left.    Nothing
https://www.palmbeachpost.com/story/opinion/2021/10/06/editorial-save-west-palms-urban-farm-even-if-different-spot/5998681001/
In closing the book on Henrietta Farms I have a request of WPB Watch readers, an appeal.
Mr. Bosley is $50,000.00 out of pocket over the years to get the farm up and running and more dollars to break down the equipment and store it, and start over.
If readers would like to help, it's the end of the year and if your looking for a worth while organization to make a donation, please consider Urban Growers Community Economic Development Corporation, it is a 501c3 tax deductible organization, and you will be helping a man who has spent his entire life helping others. Information you need if you decide to donate.
The 501c3 organization is Urban Growers Community Economic Development Corporation. EIN: 80-0814655 Henrietta Bridge Farm is their d/b/a.
mailing address:
Urban Growers CEDC
401 N. Rosemary Ave, WPB FL 33401
Heads Up.
A few months ago I gave readers a heads up that the City passed a new ordinance stating you must acquire a City permit before you plant or remove a tree. Along with our water bill we also receive an insert informing residents what a wonderful job our local elected leaders are doing along with all the events happening in the City. Everything but information on new ordinances we can use. Here is an example of the new ordinance, and the penalty for removing three trees.
Case # CE21100149
335 CLEMATIS ST
Owner: CLEMATIS VENTURES LLC
Code Officer: MICHAEL WILLIAMS – 822-1488
ORDERED: ONE TIME FINE OF
$7,500 FOR EACH OF THE THREE (3)
OAK TREES REMOVED FROM
PROPERTY FOR 94-448-d-1.
ONE TIME FINE OF $15,000 FOR
VIOLATION OF 94-448-d-3-b FOR A
TOTAL FINE OF $37,500
Surprise! Surprise! Surprise! Upcoming election!
District 1: Martina Tate Walker, who previously challenged Commissioner Kelly Shoaf Qualified 11/12/2021 in an attempt to win election.
Kelly Shoaf Incumbent-Qualified 11/2/2021- Withdrew 11/16/2021
Cathleen Ward-Qualified 11/16/2021
The last day to qualified for the election is 11/16/2021. Shoaf waited until the last minute to withdraw, and there was Cathleen Ward waiting in the wings to qualify. This is a prime example of why residents can't beat government. This is also the third City Commissioner to not seek re-election under Mayor Keith James, the others were Neering and Ryles.
The end!