For too many years WPB Resident, Mr. Cleveland, has appeared before the mayor and city commissioners with a simple request. Please install a blinking warning light at the Pleasant City Elementary School, located at 2222 Spruce Avenue, to inform drivers they are approaching a school area, and school is about to be adjourned, and the speed limit drops to 20 MPH.
The last response from the city to Mr. Cleveland was that a GRANT was coming in 2015 and a light would be installed at that time. In the mean time we can pray the children cross the street safely. For residents not familiar with the Pleasant City School, it is attended by African American children located in a crime ridden section of the city, a few blocks south of the celebrated Northwood Road and within one block from St Ann's Center for the homeless and one block from the city's problematic Blum Park.
Here are a few of the mayor and city commissioners priorities, and where taxpayer dollars are spent:
District 1 Commissioner Sylvia Moffett: The CRA (city) has for over 5 years, spent, and continues to spend $12,500.00 a month for a Wine & Cheese Festival held monthly at Northwood Village. Over the years it has cost the taxpayer over $750,000.00 dollars.
District 2 Commissioner Robinson: Travels behind Holland & Knight, a lobbyist firm, who has a contract with the city for $144,000.00 a year to represent us with the " League of Cities." and the "National League of Cities" The commissioners placed $10,000 in the 2014 budget for travel and with the budget year just beginning Commissioner Robinson and James have spent over 1/2 the budget on one trip to Seattle, Washington, and have no qualms spending $400.00 a night for an "Executive Suite" in hotel's.
All five city commissioners receive $500.00 a month "Car Allowance" (some call it a slush fund) and when Commissioner Robinson travels to Orlando for a League of Cities convention for the day, he bills the city $100.00 for gas and tolls. This expense is always approved by assistant administrator Dorritt Miller. What is the "car allowance" used for if not gas and tolls?
District 3 Commissioner Mitchell: Made a recommendation that $25,000 be placed in a fund for lobbyist, in the 2014 budget meeting "because they work so hard" I guess a contract of $144,000.00 a year isn't enough. I assume Commissioner Mitchell is referring to Holland & Knight and not her mother Anita Mitchell, a lobbyist, and recently elected PBC GOP chair, or her ex husband, Mr. Pinsky also a lobbyist. I hope the city will not funnel tax payer dollars to any lobbyist.
Commissioner Mitchell along with WPB Mayor Muoio, is pulling out all the stops to bring a Charter School to WPB. Residents are upset with this idea due to the fact that the city does not do well with "schools" and taxpayer dollars. Commissioner Mitchell brought us the deal of the century with John Textor's Digital Domain. If you recall, that cost the taxpayer over 2 million dollars, and untold thousands more to reclaim land that was worth an additional $10 million dollars which the city gave to Textor. Commissioner Mitchell, arrogantly claimed she would do it all over again, which apparently she meant with the talks now turning to charter schools. Commissioner Mitchell, claims the charter school is to help " the poorer kids in depressed areas receive a decent education" and never mentions the millions it will take from already failing public schools and put those millions into the cities "for profit" charter school. This writer believes it's the money and not education of "the poorer kids in depressed areas" that drives this project, but the dollar signs in Mitchell's eyes.
District 4 Commissioner James: Read District 2 as these 2 commissioners travel together to these conventions. Commissioner James had the audacity to present a bill for $845.56 to the city for attending a convention for the Florida League of Cities held in Hollywood, Fl. which is located approximately 50 miles from WPB, but opted to spend over $350.00/ night for 2 nights stay in a motel, along with 3 meals a day plus taxpayer dollars for gas, tolls,and valet parking.
District 5 Commissioner Materio: Was instrumental in leading the city to purchase a piece of land in the south end for $2.9 million dollars, for the purpose of purchasing land to keep Wal-Mart out of the south end. The 2.9 million was NOT in the city budget for the year.
With the millions of dollars spent by the WPB mayor and city commissioners as stated above, they have not, for too many years, cannot find a few thousand dollars to place a warning light to keep young children safe who are being released from school by slowing down traffic to 20 MPH. The very children they profess to care about and want them to receive a good education, they cant find the money to keep them safe while crossing the streets. It is time for the city politicians to stop telling residents they love them and start showing them.
When residents cant be bothered to address their elected officials, by attending meetings or in the least sending an e-mail you are letting them know their actions are acceptable to you and your children. If not you—-Who?
Some information on the "Florida League of Cities" which Commissioners Robinson & James so fondly run after spending thousands of dollars annually. This piece was taken from the PB Post dated 1/23/14, and reads in part "Clemens ethics bill draws heat" A bill filed by Sen. Jeff Clemens, D-Lake Worth. Clemens proposal (SB 606) which he says was sought by the Florida League of Cities. The bill he introduced would drastically change the tougher ethics standard for public officials passed in 2013.His bill would lift most gift-reporting requirements for elected officials & public employees; shield officials from ethics complaints if they acted after getting advice from a lawyer; and allow for penalties up to $5,000.00 against someone who files a complaint "with malicious intent "What citizen would ever file a complaint against an elected official if they could possibly have a $5,000.00 penalty placed against them? No wonder they still call us Corruption County!
For the West Palm Beach City Commission race, the qualifying period came and left on January 14th, 2014 at noon with no one qualifying to challenge incumbent Commissioners, Kimberly Mitchell, Shanon Materio and Sylvia Moffett for the Districts 3, 5 & 1 seats. Not only locally but all over the country, incumbents, for any number of elected positions, are facing no opposition and largely because of voter apathy, due to the corrupt climate and ill will that is common place in political arenas everywhere.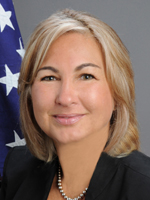 Shannon Materio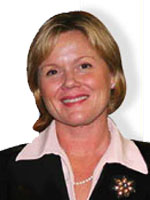 Kimberly Mitchell
The disappointment  in elected officials and distrust of them by hard working  tax payers tends to beat down the public into a submission of apathy and eventually a total disengagement from voting or even showing an interest in a government that is theirs. Oppression that cannot be overcome, does not give rise to revolt but to submission and that is the sad and current state of the mindset of the masses when It comes to politics.
By voting we hope to, at least, communicate some of our preferences for government policy through our selection of leaders. Elections are suppose to be a contest among a number of individuals and groups to shape government policy. How well elections work as instruments of democracy and whether the public benefits from the contest, depends on election rules and who participates. Qualification requirements may be a hindrance to prospective candidates and deceitful coercion in many ways by career politicians can also discourage decent and well intended individuals from entering the too often, underhanded political arena.
When there is no opposition and an incumbent slides back into office, did they really win an election?  When only 5,000 registered voters, out of tens of thousands vote, and the winner received 59% of the votes which equates to 2,950 votes, is that really a landslide over two other candidates who only got 20% but only 5,000 citizens voted?  Is It morally sound to think one is entitled to a victory dance when only a miniscule percentage of the public even bothers to  cast a ballot?  Sure we have declared winners but are they really the choice of the masses? Through education, there can be a substantial reduction in voter apathy which will bring more participation into the voting process and will subsequently depict a more accurate reflection of the public's choice as oppose to candidates only winning by default.
The City of West Palm Beach certainty jumped into the Christmas Holidays with sand sculptures, and decorative lighting making downtown and the waterfront a festive sight to behold. On December 21st It was a joy to see families with their children, and Christmas is all about the children, enjoying the sights and a visit from Santa, Santa's helpers, elves and a moving kiddie train.
What was noticeably missing was the smiling faces of black children with very few seen in attendance. The vast majority of children, enjoying the sights and sounds were Caucasian.
The city invited all families and children to join in, so why the low attendance of black children? If you have a question, like I did, and want an answer you have to go into a black area and look for parents with children. A trip to Blum Park, 23rd. & Spruce Ave where men sit and drink out of paper bags on a daily basis, while children play on the swings and their mother's hover over them, is where I found mothers willing to answer the question. "Did you go downtown to the Christmas festivities? All I received were "no" answers. It seems the main reason the mothers didn't attend with their children was due to the fact they didn't have transportation.
OK that took me back because I never thought of transportation. You don't think when you jump into your car to run to the Doctors, Publix's, or something as simple as lunch with a friend. There are thousands who can't afford the luxury of an automobile.
Blum Park is located in a poorer section of WPB and is inhabited by African Americans. Children shouldn't lose out due to the fact their parents have no transportation to drive their kids to the festivities.
Now travel back in time and consider this. The extension of State Road 7 which the city agreed to extend years ago, when an agreement was reached to allow gated communities such as Ibis (where Mayor Muoio resides) to become part of WPB. Now it seems the city is reneging on the extension, and held a rally at the South Florida Fair Exposition Center, where Mayor Muoio and City Commissioners approved 4 charter buses, paid for by the taxpayers, to take residents from 3 western gated communities to the fair grounds while one bus picked up residents at city hall, all to protest the extension.
The city of WPB have at their disposal, 5 trolleys, with 2 in continuous operation, while 3 trolleys sit parked at the garage. The residents ride, with no cost to them, on the "Yellow" line which travels to the Kravis Center, City Place, and the Clematis St. Waterfront. The "Green" line travels Railway Station, Clematis St. Dixie Highway, and Okeechobee Blvd.
These trolley's do not venture into the poorest of poor neighborhoods, meaning black neighborhoods. The city of WPB could not free up a shuttle or 2 to take the children from these black neighborhoods to see Santa and ride the train? These African American neighborhood's are not, and have never been, a priority to the city of West Palm Beach, or they never would have allowed them to deteriorate to the degree they have. Shame on them, and shame on the two African American Commissioners, Ike Robinson and Keith James for not doing anything to help the little Black children be able to sit on Santa's lap and whisper to Santa their Christmas list.